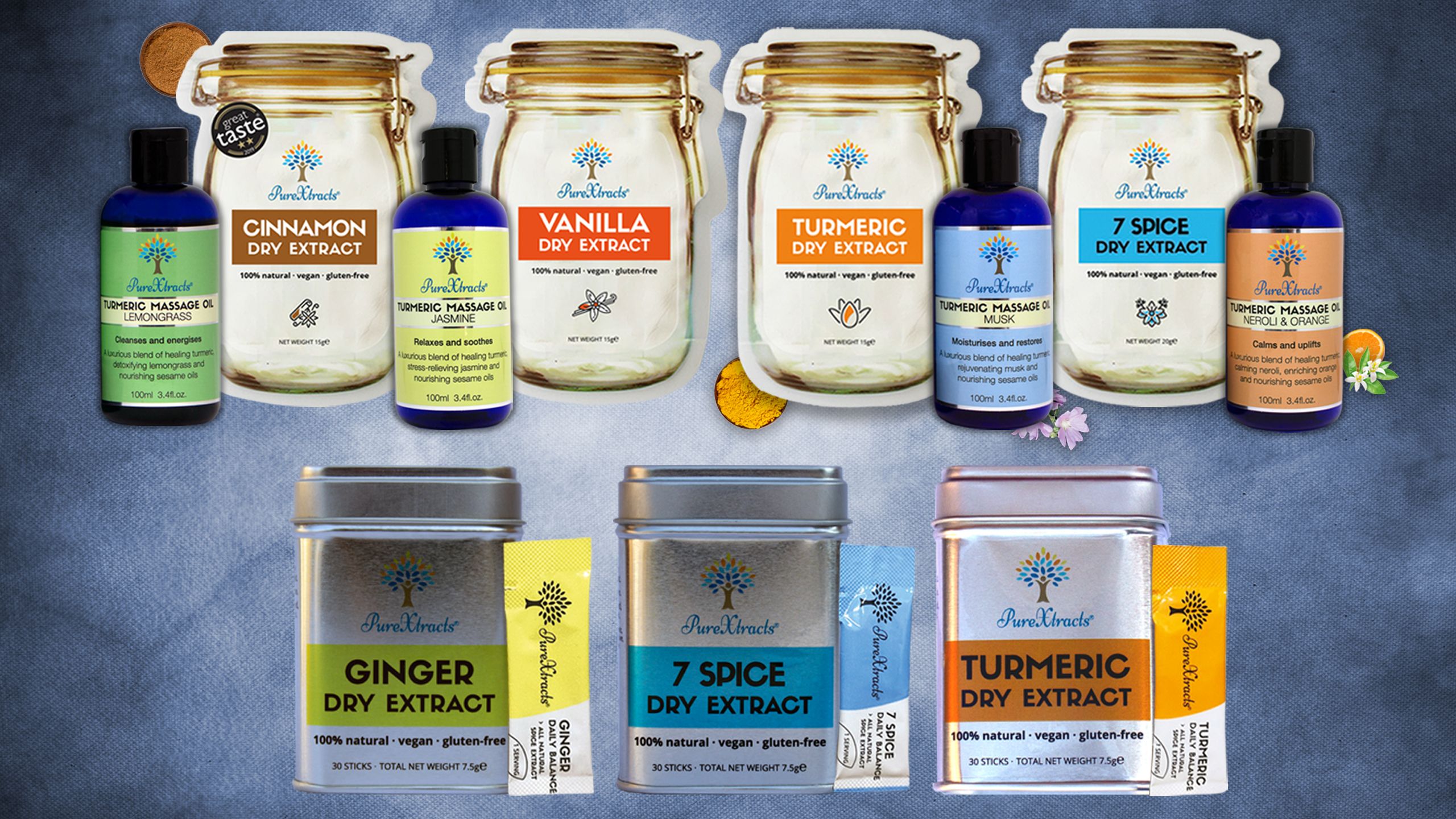 Award-winning healthy botanical extracts (world's FIRST) and luxurious turmeric massage oils for natural healthy living. Use our extracts as supplement or to make creative dishes.
Massage oils are inspired by traditional ways of therapy to give long-term relief from aches & pains.
100% Natural, Vegan, Cruelty Free & Gluten-free.
Videos
Hear straight from PureXtracts' customers- for arthritis, fibromyalgia, eczema, joint pain, and general wellness. Many felt benefits instantly!

PureXtracts 100% natural Turmeric Massage Oils are ideal for pain relief. Watch the video to see how best to use them.