08 Jun 2022
Book your Mosimann's dining experience before they sell out!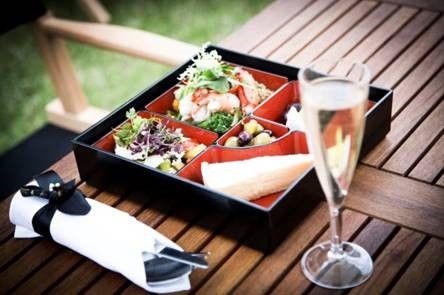 Mosimann's Club is one of the most prestigious private dining clubs in the world and we are delighted to have them as this year's restaurant partner, to provide an exquisite dining experience.
You can enjoy a specialist Bento Box lunch or traditional afternoon tea with your friends, created exclusively for the Fair. Showcasing both delicious and healthy cuisine, it's the perfect way to refuel and relax.
There are 20 slots available per hour and prices start at:
£12.50 per person for Afternoon Tea incl. Tea
£30.00 per person for Afternoon Tea incl. Tea and 1 glass of Champagne
£40.00 per person for Lunch Menu 1
Please note:
• Tables will be held for 15 minutes.
• You must order your meal choice at the bar with your table number once you have been seated.
• Payment will be taken by Mosimann's when you order your meal.
• You must have an admission ticket to attend Mosimann's dining