09 May 2022
Create an extension of your living space outdoors…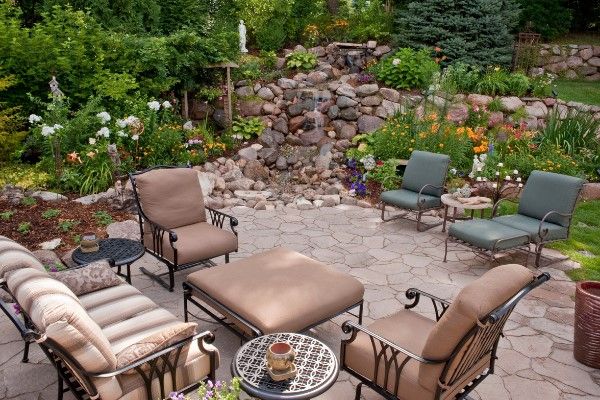 Consider carrying an indoor theme outdoors. Your backyard can truly be a second living room when you add some comfortable outdoor accent chairs and sofas.
Invest in your patio furniture. Make sure your garden furniture is both stylish and durable. You need to be able to enjoy looking out on to your garden, and your furniture has to endure a lot more than your interior furnishing, therefore, worth the investment.
Whether you plan on spending entire days chasing the sun around the garden or relaxing in the shade, or you plan on hosting summer garden parties for friends and family, comfort is key to how much you can enjoy your outside space, as well as your guests.
Add greenery and house plants to your outside space. A wisteria-clad pergola creates a wonderful private, shaded oasis. A delightful spot leading out from your kitchen or living area, or in a bright corner of your garden. You can also add plants around your seating area to separate it from the rest of the yard.
If you have the space for it, a small kitchen in your outdoor space can take entertaining to the next level.
It's easy to extend your time spent outdoors if you simply add a source of heat near seating areas. Besides warming up cold guests, a cosy Firepit is a nice place to gather around and drink a hot beverage or roast marshmallows. Install a built-in bench for extra seating. You'll have more space for conversation, and your guests will greatly appreciate the lounge-like feel.
Lighting fixtures create a lovely warm ambience creating a welcoming and sociable space, especially as the evenings draw in. Solar and LED come in many different types, like path markers, spotlights, and patio string or festoon lights.
If you want to go all out, why not even build your own bar!