02 Feb 2022
We're all Pining for Alfresco Dining!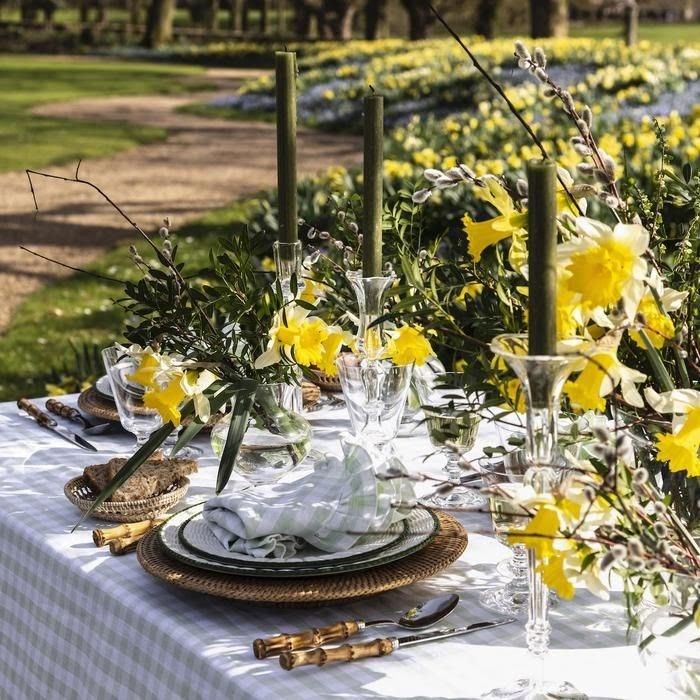 We've not exactly had the scorcher of a summer that we had all hoped for, but that's why when we do get those beautiful glimmers of British sunshine, we best make the most of it!
Inviting friends and family over for those all-important summer BBQ's or garden parties? Discover our top picks for creating the perfect alfresco dinner settings...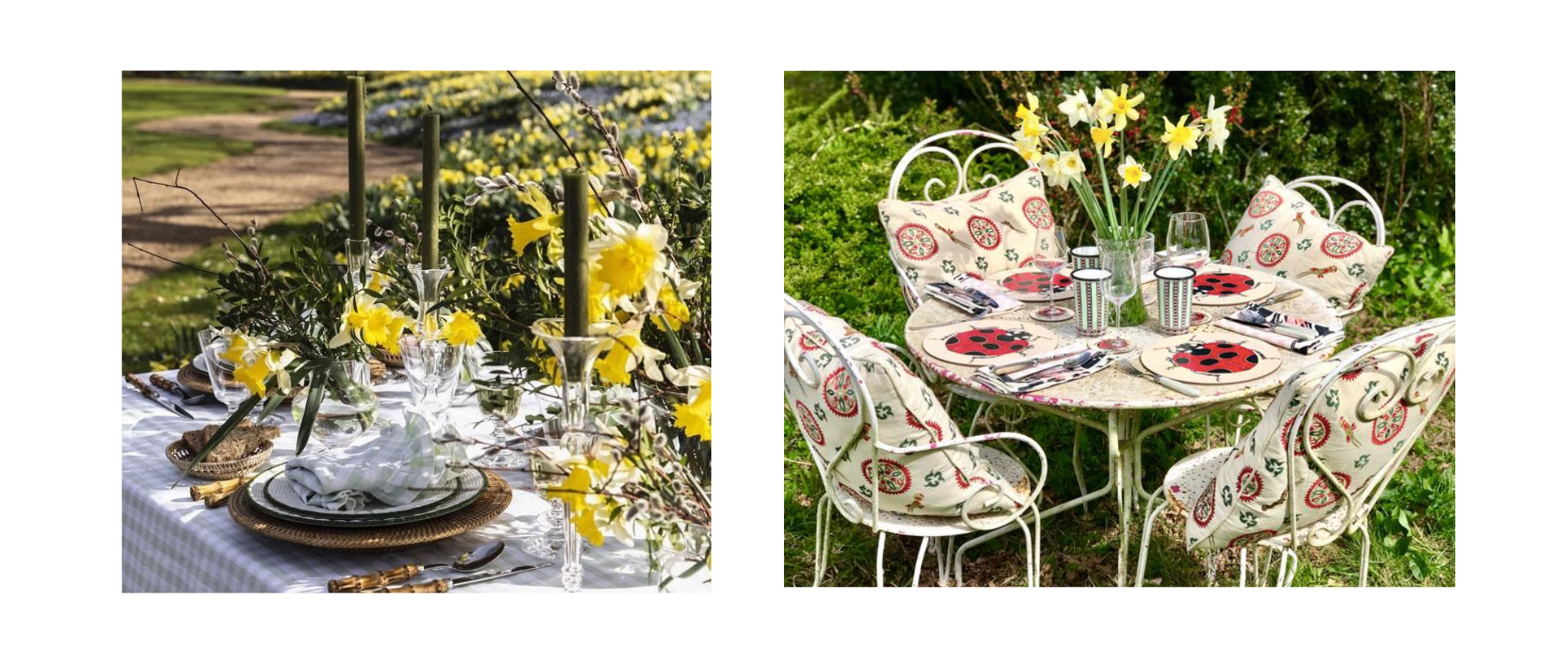 Starting with the table. Gingham tablecloths will always be a summer essential to eating outdoors, and you'll find a fabulous selection from Rebecca Udall. If you're on the hunt for something cute, London-based Bell Hutley's illustrated placemats are for you, adding a colourful touch of character!
Let's be honest, those wooden garden chairs aren't always the most comfortable. That's where Ragged Rose comes in! We couldn't pick our favourite colour out of these two ripple striped garden cushions, so pick either (or both) for style and comfort.
If the sun's shining, what better way to cool down than with delicious drinks. Fill the exotic toucan-inspired tray from Sansom Reed with delicious cocktails to serve to your friends. Or why not prepare refreshing infused water served from a crystal carafe from Ginger Rose. Keep it in the fridge before your guests arrive to keep it nice and cold!
Popping a bottle of bubbles and wanting to add an extra touch of luxury to your garden? Outside Gang have just the thing for you! There's no need to keep going back into the kitchen for your drinks, just place your fizz in their outside cooler - all you need to do is fill it with ice.
As the sun starts to go down, but the garden party's not over, it's time to get cosy. Light up some candles and add a twinkle to the table. We just simply adore these 12 wick summer scented Alina Candles that come in a choice of earthenware coloured bowls - all of which have crossed the seas over from Portugal.
Catching a chill? Wrap your guests up in throws! One of our favourites is from the terrific Tom Melton collection - they're made from pure new wool and are certain to keep you nice and toasty!
When the night's drawing to an end and you're clearing away, you might have some food left over. Suitable for the fridge or freezer and made with continuously-sourced and natural materials, wrap your food up in Beeswax Wraps. They're great for the environment and keep your food lovely and fresh.
We'll certainly be making the most of any sunshine that comes our way, and hope you do too!
The Spirit of Summer Team x