17 Jun 2022
10% off the Luxury Brisa Interlink Panama Hat from Lacorine - launching at Spirit of Summer 2022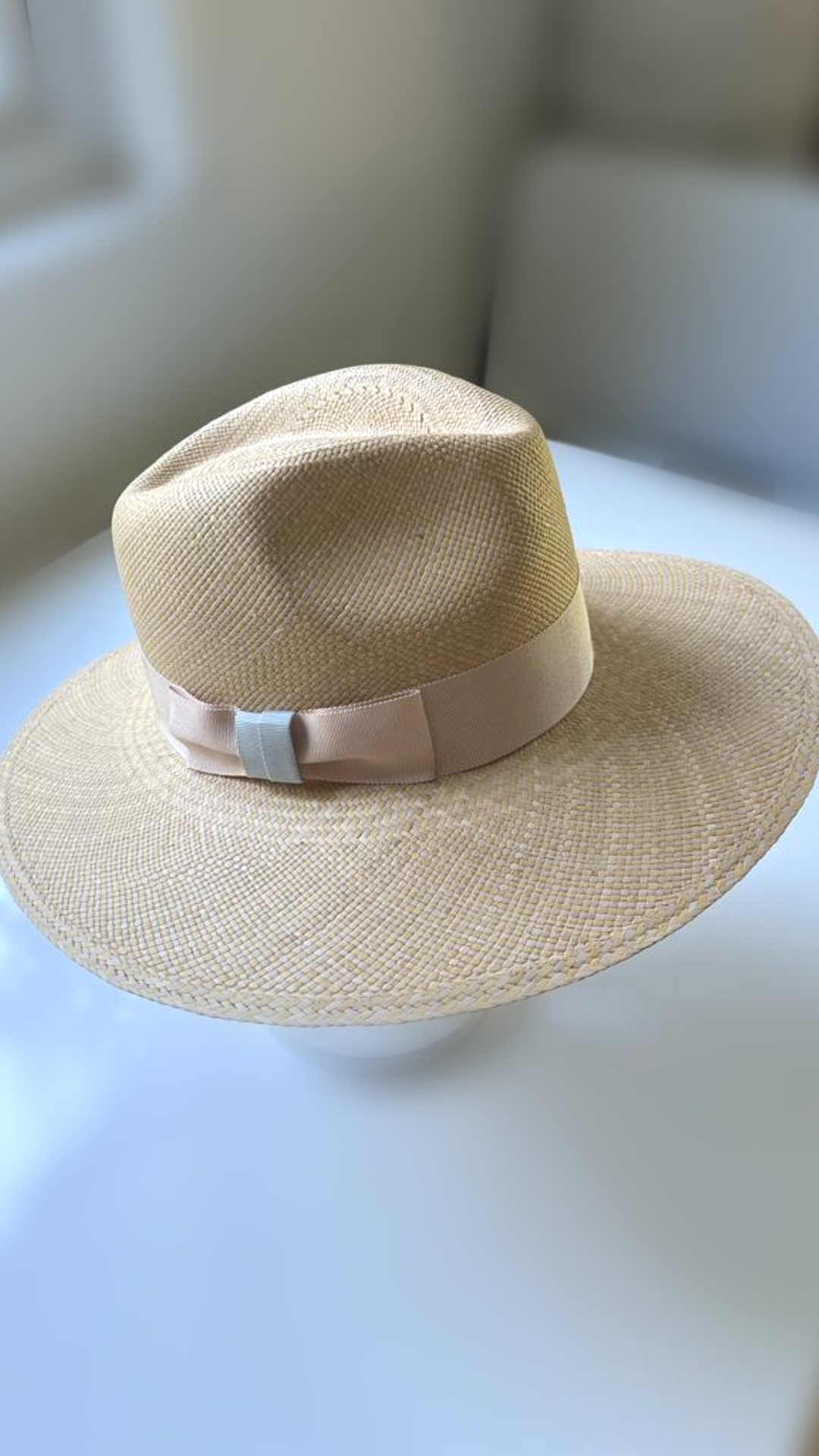 The Luxury Brisa Interlink Panama Hat comes in white or natural straw with a subtle silver lilac sheen. It is available in two sizes for men and women (S/M and M/L).
Crafted by Ecuadorian artisans who hand-plait traditional toquilla straw in the Brisa interlink weave, a hand-picked selection of elegant trim options adds an extra dash of continental panache. Hatbands come in Silver Grey, Royal Blue, Peony or Nude Pink and are hand-finished with either a classic folded bow or modern accent trim. The Lacorine Brisa Interlink Panama hat retails for £175.00.
Lacorine founder, Antonia Valentin-Jacob, says, "Lacorine are thrilled to launch the newest piece in our Summer collection - the Brisa Interlink Weave Panama Hat - to the discerning shoppers at Spirit of Summer 2022."
"We searched far and wide to source ribbed grosgrain Petersham hat ribbons of the right quality, sheen and colour to best complement the play of silvery lilac hues and the white Brisa weave of our hats. We're delighted with the resulting finish - a genuine handmade Panama hat beautifully set off in contemporary style with our exclusive selection of statement hatbands.
Lightweight, breathable and timelessly chic, Lacorine's Brisa Interlink Panama Hat will keep you cool and stylish whether casually strolling the beach or at the season's hottest society events."
The Lacorine boutique is located at Stand H3, just inside the Olympia Way entrance.
About Lacorine
As worn by the Duchess of Cambridge, Lacorine is a luxury ethical fashion boutique with a special purpose. Founder Antonia commissions hand-picked Peruvian artisans to produce her designs using only the softest ethically and sustainably sourced alpaca wool and fur. The custodians of traditional skills passed down through generations of their families, together with Antonia, these craftsmen and women bring a timeless and enduring collection of premium quality alpaca clothing, hats, accessories and unique gifts to life.