23 Jun 2022
Chandrika Thomas London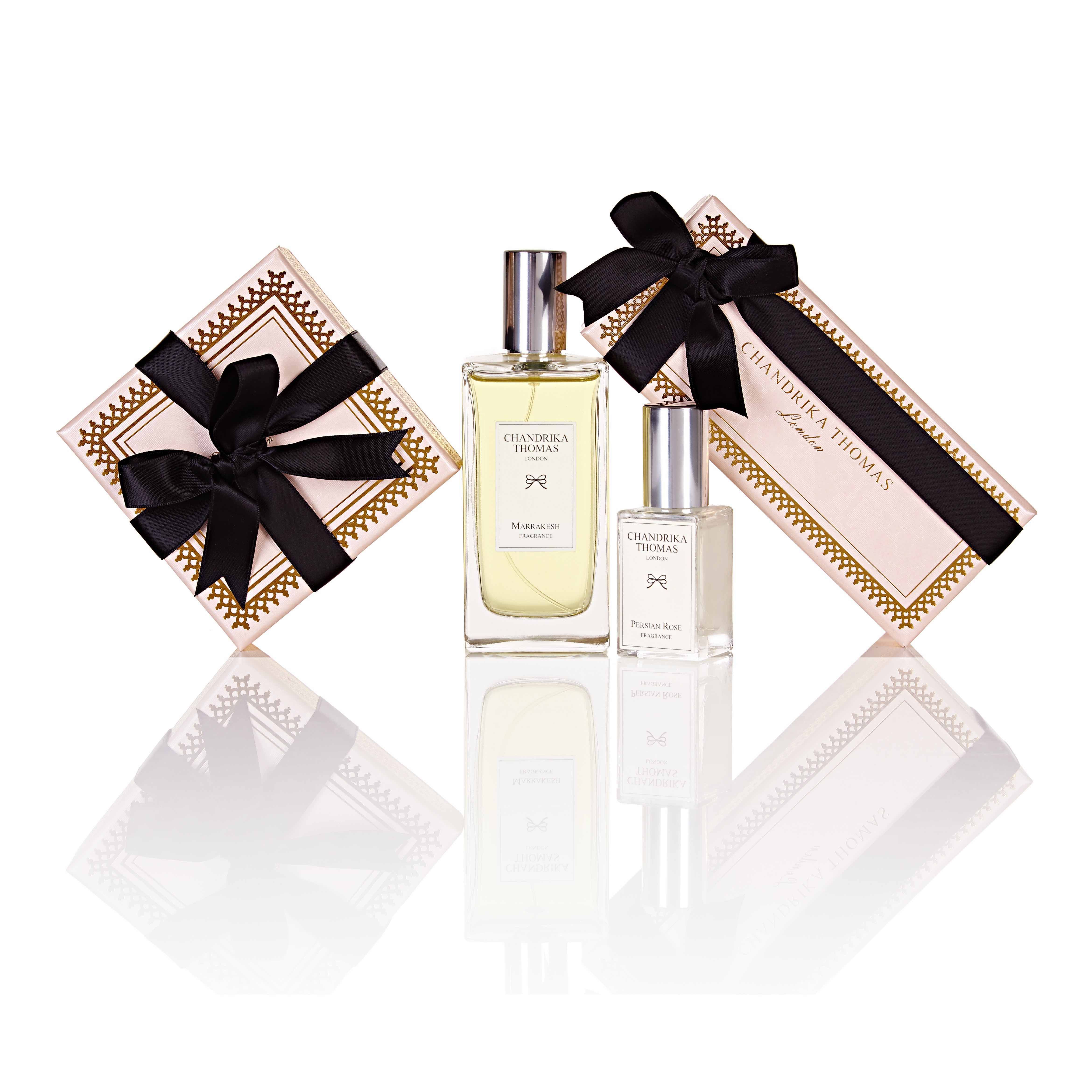 Chandrika Thomas the luxury fragrance experience
Chandrika Thomas London was established in 1989 as a couturier design boutique for wedding and evening gowns. Now the business has diversified realising a lifetime's ambition to create an exotic fragrance range of 14 uniquely exotic fragrances which reflect the ethos and quality of the Chandrika Thomas London brand. Hence the Chandrika Thomas London Fragrance is a luxurious and unique range of fragrances designed to transport wearers to exotic and faraway places.
Launch of Chandrika Thomas London Fragrance
The Chandrika Thomas London collection of fine fragrances were officially launched at the Prince's Trust Tomorrow Store in March 2015 and debuted at the Spirit of Summer Show in June 2015 in London.
Exotic and luxurious ingredients
Combining an exotic range of luxurious ingredients such as, Grapefruit, Lavender and Sage, Fig and Geranium, and Rose Orange Blossom & Cardamom, Persian Rose and many more. Our current best seller Marrakesh combines the exotic scents of the Moroccan souks drifting tantalisingly on the breezes of the fading evening sunlight.
A very personal gift set
Chandrika Thomas London offer a complimentary 15ml bottle of fragrance with every 50ml and 100ml bottle purchased. We also allow customers to create their own gift set of fragrances by choosing to combine different fragrances as part of their personalised selection.
Customers can also choose from a range of exquisite gift boxes presented with a bow.
Available now
The fragrance is currently available to purchase in 15ml, 50ml, 100ml bottles at the exclusive Chandrika Thomas London Boutique in the village of Kew as well as online from www.chandrikathomas.co.uk .
For further information please contact
Chandrika Hillman
Director
Chandrika Thomas Ltd
chandrika@chandrikathomas.co.uk
www.chandrikathomas.co.uk