Ocean Slipfree Shoes by Slipfree shoes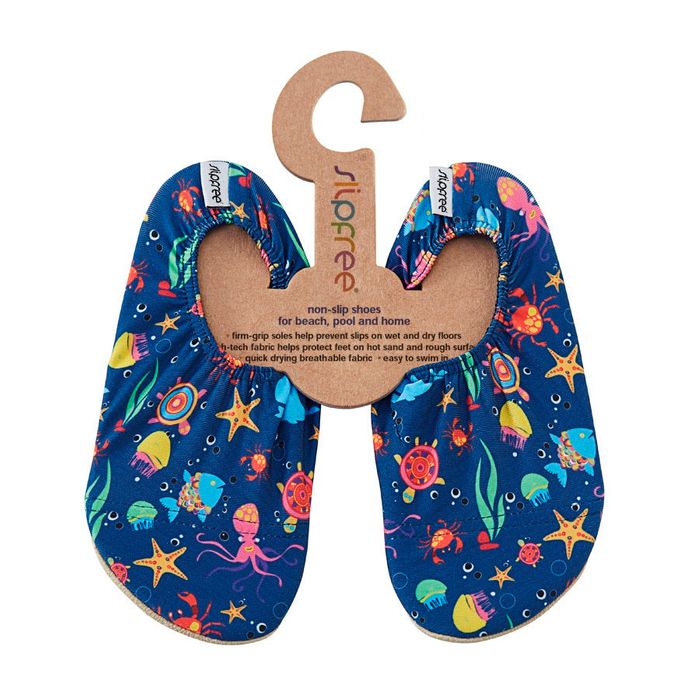 Embark on your next seaside adventure with this vibrant ocean print! With friendly colourful sea creatures swimming around the deep blue background, your little one will look great exploring the coral reefs!
Slipfree firm grip soles prevent slips on wet and dry floors and the high tech fabric helps prevent feet on hot sands and rough surfaces
The breathable stretchy fabric allows for comfortable movement of feet, giving the feeling of walking and swimming barefoot!
Wear on holiday at the pool, beach, waterpark, in the sea or on a boat
Wear at home, in the pool, garden, the bathroom or playground
Categories
Baby & Child
Gift
Toys & Games